Your Easton, CT well water quality cannot be taken for granted. Having your water tested by professional water test service is important in obtaining accurate, precise, reliable results.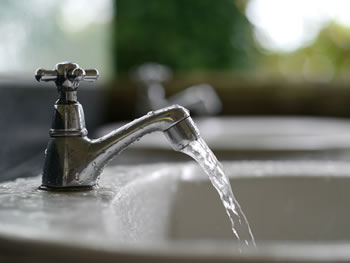 When it comes to well water testing in Easton, many variables can come into play such as the possibility of contamination, the aging water pump system, unknown well water quality, and the type of plumbing in your home or business. Because groundwater can have unpredictable qualities, water testing in Connecticut becomes even more important.
The safety of your household is at risk when forego this very crucial task.
While private well owners, like yourself, in Easton are generally not required to test their drinking water unless they are participating in a real estate transaction or new construction project, it is still advisable for you to have your well water tested annually for alt least bacteria and nitrate.
Performing an annual water test on your well to determine the quality of your drinking water ensures the health of you, your family and your pets.
After all, the residents in your home consume the water for drinking, cooking, food washing, and other domestic uses. Well water testing in CT is a very good idea to make sure that your water remains consistently safe and clean.
Water is what sustains life in all forms. It is important to strive to consume the water we drink in the cleanest and safest form. Failure to ensure that your drinking water is safe can expose you and your family to the risk conditions such as intestinal disease and bacterial infection or chemically-induced conditions such as poisoning health defects from long-term exposure to contaminants.
Some reasons to have your Easton water tested are:
Recurring gastro-intestinal illness
Household plumbing or service lines that contain lead
Radon in indoor air or region is known for high radon levels
Corrosion of pipes and plumbing
Nearby areas of intensive agriculture
Coal or other mining operations nearby
Gas drilling operations nearby
Dump, junkyard, landfill, factory, gas station or dry-cleaning operation nearby
Odor of gasoline or fuel oil, and near gas station or buried fuel tanks
Objectionable taste or smell
Stained plumbing fixtures, laundry
Salty taste and seawater, or a heavily salted roadway nearby
Scaly residues, soaps don't lather
Rapid wear of water treatment equipment
Water softener needed to treat hardness
Water appears cloudy, frothy or colored
A water test may also be required for VA, FHA loans, mortgages, refinances, home sales and purchases, day care, child care, foster care, adoptions, new construction, new well pump installation — and possibly more in Easton and surrounding towns.
Your water test results will include a complete explanation as well as a comparison to maximum contaminant levels. It is easy to read and interpret. With respect to water quality, the drinking water standards are divided into two types of standards. The primary drinking water standards were set based on specific health concerns or impacts, whereas the secondary drinking water standards are based on aesthetic issues and concerns.
For example, water which slightly exceeds the secondary standard for iron would still be safe to drink but might have a metallic taste and could leave a reddish-orange stain on plumbing and laundry. Protect your family's health.
Know what's in your water. Have it tested today.